Chemistry
The quickest, easiest way to pass General Chemistry 1.
Earn transferable college credits towards your graduation in under 10 weeks.
What you'll get
Pass General Chemistry 1 with a world-class instructor on an engaging, interactive platform. Learn at a flexible pace, at home or on the go.
Transferable college credits
Earn 3 transferable credits to any US college.
Learn at your own pace
Complete the course at a pace that's comfortable for you
Affordable education
Pay a fraction of standard college course fees and learn just as much
Fast track to graduation
Successfully pass General Chemistry 1 and move on to your other studies
How it works
To bring you this for-credit course, we've partnered up with Becker College.
We're with you every step to ensure your credits get transferred.
Enroll in General Chemistry 1

Once you are enrolled, you will receive your Becker College student credentials.

Request pre-approval from your school

We will provide you with an email template that you can use to contact your school.

Complete course and receive a transcript

Once complete, Becker College will send the official transcript to your school.
These are just a few of the institutions that have approved our credits








Who is the General Chemistry 1 course designed for?
Students who want to take courses that are flexible and more affordable

Applicants needing pre-requisites to enter a program

Students who want to brush up on their skills to prep for advanced courses

Adult learners who want to obtain a new degree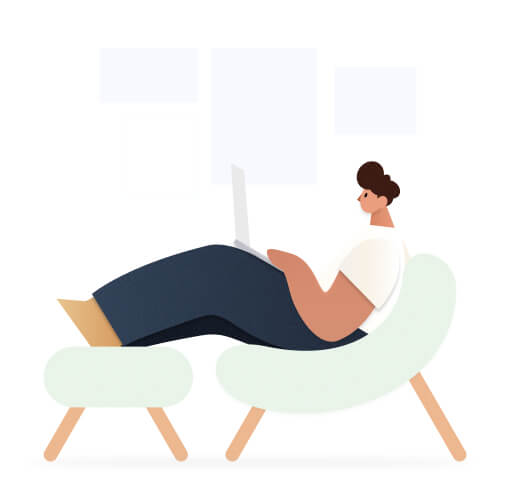 Online learning without the overwhelm and stress
Know exactly what to expect as you master all the skills of General Chemistry 1.
Confused? Your tutor is there to help.

Our interactive interface lets you highlight what you don't understand so your tutor can help you.

Take a practice test before your exam.

Test your understanding of the material with real questions before your exam. Know what to go back to and review.

Easily track your progress.

See how far you've come and what you need to learn before you can take your midterm or final.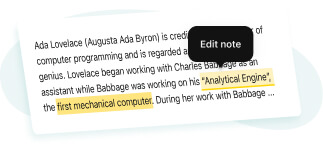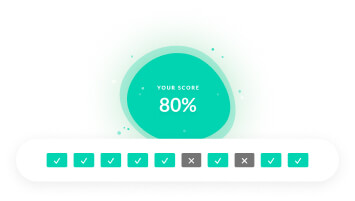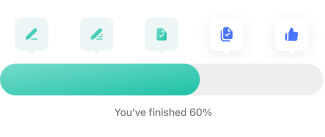 "I've been so frustrated with the online (pandemic) learning experience in general, but this course was a huge game-changer for me and I really felt it was much easier to grasp complex concepts that would otherwise go right over my head. I'm definitely considering taking another booster class."
Compare OneClass with a traditional course
Cost per course
$2,400 on average
Credits
3-5 credits from your school
Credits
3 transferable credits from Becker College
Format
Live, Zoom, or pre-recorded lectures.
Format
An interactive digital experience that combines video lectures, written theory, exercises, and quizzes.
Lectures
Fixed time and place
Lectures
Anytime, anywhere at your convenience
Don't waste time —
enroll now and fast track to graduation.
Choose course period
Last day to register:
---
Continue
About the program
Upon your enrollment in this course, you will get full access to the Booster Class for General Chemistry 1. This includes video lectures from a world-class instructor, written theory, exercises, quizzes, and your midterm and final exams.
At the end of this course, you will receive a transcript from Becker College detailing your total credits earned, which will be sent to the school of your choice.
To get you started with the transfer process, we've created a simple guide: OneClass Transfer Credit Guide
Syllabus for Introduction to Chemistry/General Chemistry 1
A downloadable outline of the course content and timeline.
Download PDF
North Carolina State, Clemson University
About your instructor
Charlie Cox was born in Brevard NC and attended North Carolina State for his BS in chemistry and a minor in mathematics. Following undergraduate, Charlie attended Clemson University and worked on a dual project in physical organic chemistry and chemical education and earned a PhD in 2006. After graduation, Charlie pursued teaching as a full time career and was a lecturer at the University of New Hampshire and Stanford University where he taught freshman to senior level chemistry courses. In 2020, Charlie relocated to Duke University to become an associate professor of the practice of chemistry. Charlie currently has a very active research group with 20 undergraduate studies who are eagerly researching new teaching paradigms for organic chemistry. Charlie strongly believes in active learning for teaching, and he believes all students can succeed at learning chemistry.
Frequently asked questions
What is the cost of these for-credit courses?
It is $330 to sign up for each class and the cost is the same for any one of our courses.
Which schools do these credits transfer to?
All of our credits are transferable to 98%+ of any college or university in the US.
How do I transfer these credits to my school?
After you've enrolled in our class, send your school registrar a short email notifying them of your enrollment in our classes, along with the class syllabus. We've created a simple guide to summarize the process in a few easy steps. You can see it here -
OneClass Transfer Credit Guide
. If you have any questions about the process, you can also get in touch with us any time at
[email protected]
Do these credits count towards my GPA?
For the majority of US colleges and universities, the final grade of any transfer credits from another institution do not count towards your cumulative GPA. Upon successful transfer of your earned credits, your transcript will list the amount of credits completed.
How long do I have to take the midterm and final exam?
You have 45 days after the start of the course to take the midterm exam, and 90 days after the start of the course to take the final exam.
What format are the classes in?
Our Booster Class platform includes video lectures from a world-class instructor, written theory, exercises, quizzes, and your midterm and final exams.
Who is teaching the classes?
Our instructors are extremely experienced and the majority of them are current instructors at institutions such as Harvard University, Columbia University and New York University. You can read more about each of our instructors on each of our course pages.
How do I earn the credit/minimum requirements to pass?
The minimum requirement for you to be able to successfully transfer your credits is typically a final grade of C in the course or better. Depending on your instructor, your knowledge of the course material will be assessed through assignments, quizzes, essays and term tests.
Who can purchase these classes and use these credits?
Any student who is intending to attend post-secondary studies, whether it be at a college or university in the US is eligible to sign up and enroll in our courses.
Do you accept students from outside of North America?
Yes! If you're a prospective or current international student, you can definitely sign up and enroll in any of our courses.
What if my school is not able to accept the transfer credit from OneClass?
Our support team will work with you to do everything possible to assist you in successfully transferring the credit. However, the decision to accept the transfer credit rests with your institution. In the unlikely event that you are unable to transfer your credits to your institution, we will provide you with a full refund.
I can't find my school on your list, what should I do?
Even if your school is not on the list, there is a very high probability that your school's registrar will be able to accept our course credits. We've summarized the entire process for you into a few short steps -
OneClass Transfer Credit Guide
. If you have any additional questions, or if you'd like us to help you through the transfer credit process, simply get in touch with us at
[email protected]
More Transfer Credit Courses